Welcome to Afterglow, a newsletter that will change your mind. My name is Charles Bliss and I'm a psychedelic journalist from Norwich, UK.
I've got a feeling you'll enjoy this week's newsletter, as we continue our exploration of psychedelics, mysticism and love with The Beatles. Dig it.

On 17 May 1963, a rock 'n' roll group from Liverpool performed at the Grosvenor Rooms in Norwich, as the United Kingdom twisted and shouted itself into a delirium tantamount to religious fervour — Beatlemania.
The gig happened almost exactly 590 years from the day of Julian of Norwich's revelations and just 700 metres from St Julian's Church. (Coincidentally, just one month before the performance in Norwich, John Lennon's first son was born — also named Julian, about whom Paul McCartney later wrote the song Hey Jude.)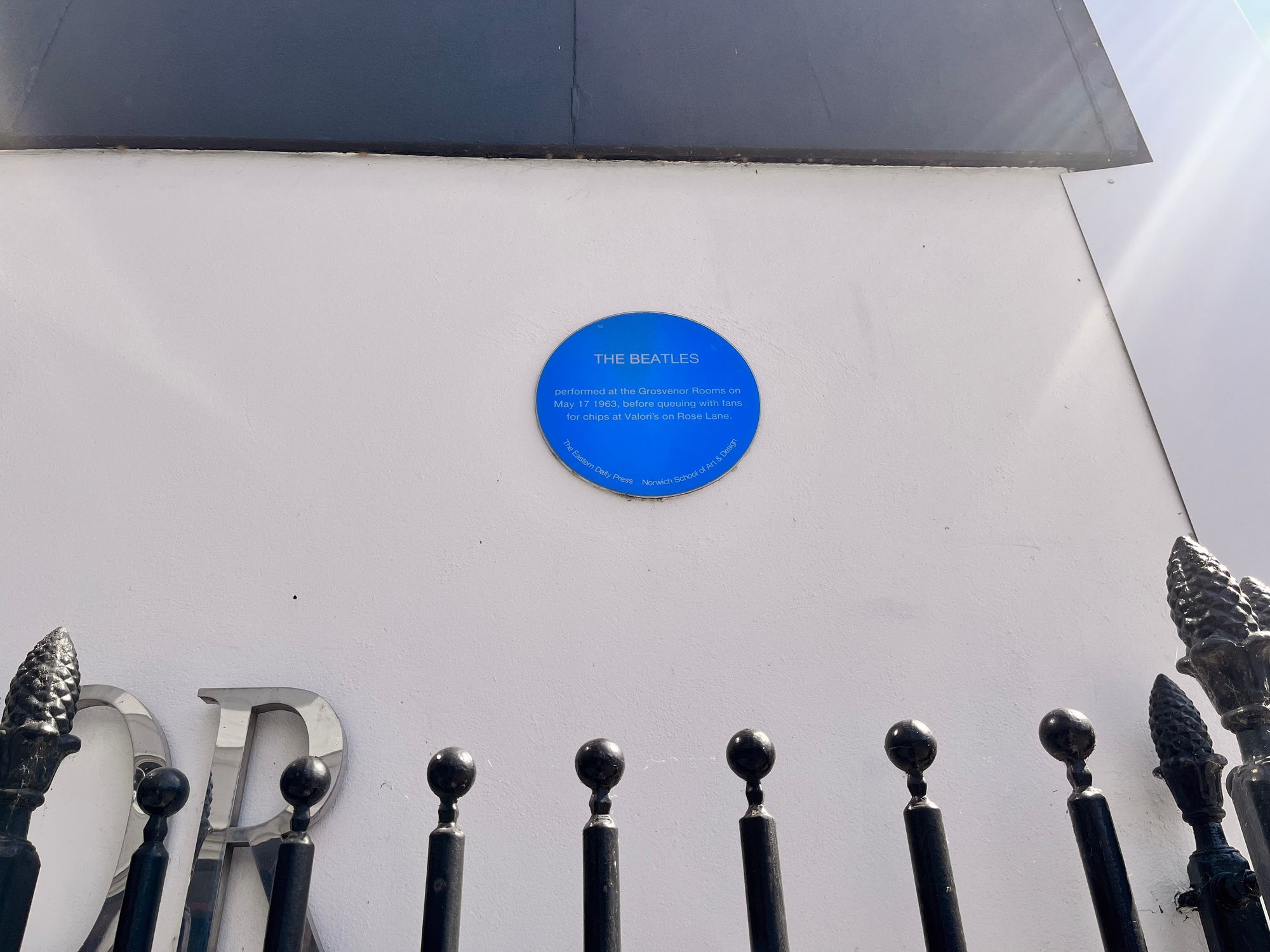 The Beatles cut their teeth writing love songs that appealed to adolescent females of the postwar baby boom, but it wasn't until a fateful meeting with a dentist in London in 1965 that the concept of love in the band's music would take on a spiritual cadence.
What inspired this change?
John Lennon and George Harrison were spiked with LSD.
---
---
The Dental Experience, as Harrison referred to it, was transformative. It led The Beatles to the same conclusions that we saw in last week's newsletter with both Julian of Norwich's revelations and the Johns Hopkins University psilocybin study, as Harrison attests:
‌It was something like a very concentrated version of the best feeling I'd ever had in my whole life. It was fantastic. I felt in love, not with anything or anybody in particular, but with everything. Everything was perfect, in a perfect light, and I had an overwhelming desire to go round the club telling everybody how much I loved them — people I'd never seen before.
---
---
Taking acid was a conversion experience that sparked Harrison's commitment to transcendental meditation and spiritual practices, but it also dramatically changed the direction and philosophy of the music, demonstrated by Lennon's messianic lyrics on The Word from the band's first psychedelic album, Rubber Soul:
Say the word and you'll be free‌
‌Say the word and be like me‌
‌Say the word I'm thinking of‌
‌Have you heard the word is love?‌
‌‌
‌Now that I know what I feel must be right‌
‌I'm here to show everybody the light‌
‌‌‌
‌It's so fine, it's sunshine‌
‌It's the word, love.
Today, songs by The Beatles are a mainstay on playlists used by psychedelic therapists designed to help steer those embarking on a boundary-dissolving trip. Studies are beginning to explore how the spontaneous occurrences of connection and transcendence felt during LSD-assisted therapy — and specifically the mystical experience characterised by a crescendo of unconditional love — might have long-lasting benefits for interpersonal relationships and mental health.
In fact, research indicates that those who had a complete mystical experience during psychedelic-assisted therapy, as determined by the Pahnke-Richards Mystical Experience Questionnaire, were more likely to have lasting improvements in wellbeing and increases in the personality trait of openness to experience.
More than 50 years after the band broke up, Paul McCartney was asked to define the enduring legacy of The Beatles.
He replied: "All you need is love."
Until next week,
Charles Bliss
---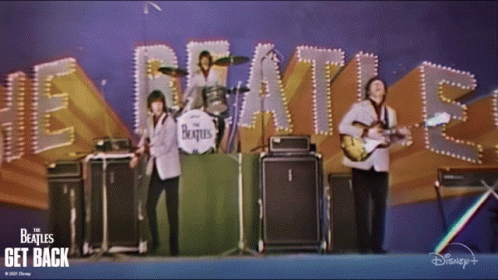 ---
🤯 Mind at Large
A breakdown of mind-blowing ideas I encountered this week:
🗣 Event – Last night, I attended Dr David Luke's talk at Epic Studios on the science of psychedelics and their mental health applications. I was fortunate to meet and speak with Dr Luke, so look out for an interview and podcast with him in Afterglow soon.
---
"What came through the closed door was the realisation... the direct, total awareness, from the inside, so to say, of Love as the primary and fundamental cosmic fact."
Aldous Huxley
---
🫠 Enjoying this newsletter?
Forward to a friend and let them know where they can subscribe.